Polish MD Anderson patient, Kuba Gorzynski is back in Poland, but he still needs our help!
Lunch for Kuba – October 27, 2013, Polisch Church, after 11AM mass.

Thank you to all who helped, most of all to Rafal Zielinski, who was supporting Kuba in so many ways, including assistance during Kuba's journey back home.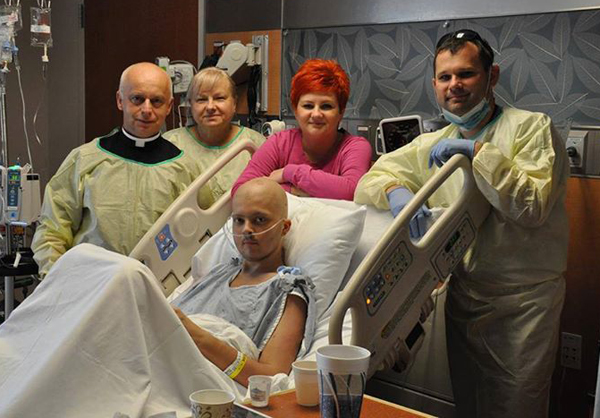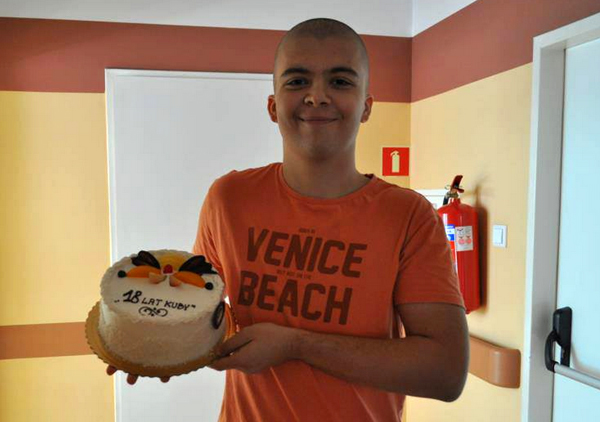 Witam wszystkich !!!
Ciezko wyskrobac chwilke na glebszy oddech.. Zycie gna jak rozpedzona lokomotywa i co rusz wiadomosc o czyjejs chorobie zatrzymuje nas w pol kroku.
Musze stwierdzic, ze po ostatniej akcji zorganizowanej dla Kamila sprawdzilismy sie jako parafia pelna ludzi o dobrych sercach, ktorym nie jest obojetne ludzkie nieszczescie…
Jak zapewne wiecie niedawno przyjechal z Polski Kuba Gorzynski z mama, na leczenie bialaczki w MD Anderson. Jemu rowniez chcielibysmy okazac serce, aby poczul , ze nie jest calkowicie sam ze swoja choroba.. Stad ogromna prosba…czy moglibyscie wyskrobac chwilke w swoim napietym grafiku, aby przygotowac jakas potrawe, salatke lub upiec ciasto??? Przybycie na lunch i wasze wsparcie finansowe rowniez byloby niezwykle pomocne-Bogda Pollak
Niedziela 27-my pazdziernik po mszy swietej o 11-stej..
Dziekuje,
Bogda
Zobacz wiecej na Polish Church website