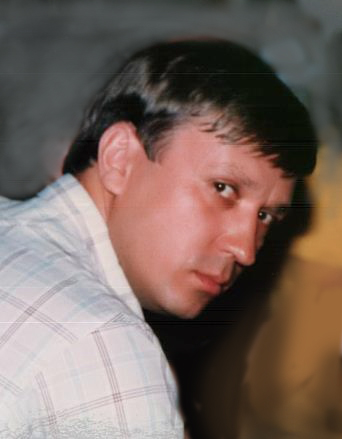 Our deepest sympathy
to the family of
Pawel Siwek,   1954 – 2013
who passed away suddenly
0n October 23, 2013
He will be missed by Polish community in Texas and his family and friends Poland.
Our Lady of Czestochowa Polish Church in Houston will be dedicating the 9 AM mass to Pawel Siwek on Sunday, October 27th, 2013
Funeral services will be held in Chappell Hill
on Wednesday, October 30, 2013


Viewing for friends and loved ones:
Noon to 2pm (Rosary will be said starting at 1pm)
1420 Farr St. Waller, Texas  77484
Phone: 936-372-3683
Note:  As there is some down time between the viewing and the mass we will have tea, coffee, water and soft drinks in the parish hall available before mass.
Funeral Mass:
Begins at 4pm
St. Stanislaus Catholic Church
9175 FM 1371, Chappell Hill, Texas 77426
Followed the mass the burial will be at St. Stanislaus Cemetery (appox 1-2 miles away from the Church).  Finally we will have a reception with light snacks and beverages at the Church's parish hall after the burial for friends and family to reminisce.
Pawel Jan Siwek passed away on Wednesday, October 23, 2013 at his ranch home in Waller, TX. He lived a charismatic and full life and always believed his children and grandchildren were his most precious gifts in life.
Pawel was born May 20, 1954 to Pawel and Janina Siwek and spent his childhood in Krakow, Poland. During the days of Communism in Poland he escaped to Germany, where he attended University before moving to the United States and New York City. In New York, he met and married Grazyna Zakrzewska. In the late 70s, they moved to Houston, TX where they had and raised their three children. Pawel worked for and retired from Royal Dutch Shell where he was a loyal employee and dedicated Piping Designer. He was a founding member of Our Lady of Czestochowa Polish Catholic Church in Houston and for the last few years a faithful member at St. Stanislaus Catholic Church in Chappell Hill, TX. In 2008, he married Barbara Cichon Soltysik in Waller, TX.
Pawel loved life and affectionately became known throughout the community as "the Polish Cowboy"; he loved being Polish and a Texan. He loved adventure, the outdoors and most of all his family. He was an avid skier (water and snow), horseback rider and was always the life of the party. He loved his land and all of Gods' creations including numerous dogs, cats, horses and even birds over the years. He was fun, outgoing and charismatic; one who could have a conversation with anybody, at any time about any topic and never ran out of things to talk about. People fell in love with his charm and charisma and that zeal for life and adventure will be missed by all of his friends and family.
He is survived by his children, son Paul and wife Melody, son Adam and wife Bianca, and his "baby girl" Alicia Siwek. He is also survived by his wife Barbara and her daughter Magdalena as well as his older brother, Stanislaus and his wife Ursula. Finally, the pride and joy of his life, his four energetic grandchildren, Basia (10), Juliana (7), Maya (3) and AJ (1).