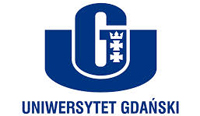 University of Gdansk (UG) received a grant of $1 million for 'Internationalization of the education system at the University of Gdansk via cooperation with University of Houston-Downtown' (UHD).  As academic partner UHD has committed to assisting UG in finding brief internships for 6-10 UG students in different businesses in Houston.
The main qualifications for the internship are:
1.      Duration:  1 month
2.      Business/technical profile:  Large as well as small businesses are welcomed.
3.      Activity during internship: decided by the business with a description provided to UG and UHD for assessment purposes.
4.      Time for this activity: September 2014 – June 2015.
5.      Cost: all expenses paid by UG
All interested parties please contact Prof. Janusz Grebowicz:
cell: 832-349-4420 (active till August 29 only) .
Please send detailed contact information of the business so UHD can issue official invitation for cooperation.
Janusz Grębowicz, PhD. Associate Professor of Chemistry and Physics Department of Natural Sciences
University of Houston-Downtown
One Main Street, S-812
Houston, TX 77002-1000
Tel: 713-221-2756
Email: grebowiczj@uhd.edu