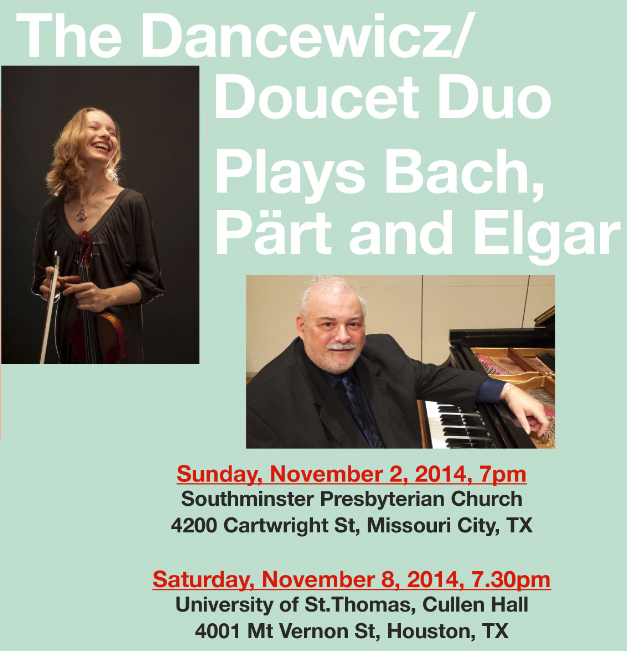 I would like to invite you to my final recital of this fall. Along with my fantastic piano partner Donald Doucet we will present a fascinating program of Violin Sonatas by J.S.Bach and Sir Edward Elgar, as well as a famous piece by Estonian composer Arvo Pärt – "Fratres".
Bach's music been long known for being spiritually charged. Arvo Pärt follows that path – his music has been often described as spiritual and minimalist, and for those who try to categorize, it would probably fall under "spiritual minimalism". But there is so much more in the meditative, otherworldly "Fratres". The Elgar Sonata is one of the very rarely heard pieces by the great British composer, and also one of the last. We hope you will join us as we embark on our journey.
​
Two locations, two dates, both FREE!
Please, feel free to share this email with your families and friends.
We look forward to seeing you all here!
Dominika