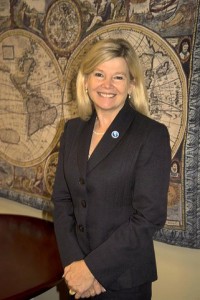 Theresa Kurk McGinley has just been appointed Acting Associate Vice Chancellor of Lone Star Colleges in Harris County.
Some of her duties include leading International Studies and initiatives across the system, supervision of International Programs and Services, establishing Council for International Studies, and leading external partnerships for faculty/student exchanges and special programs.
Both parents of Dr. McGinley come from Poland and are Houston residents.

Congratulations from the Polish community!