This year Houston Slavic Heritage Festival will take place on September 27, 2015 at the
Knights of Columbus Hall and Grounds, 607 E. Whitney Dr.  Houston, TX 77022
Slavic communities gather annually to honor Sts. Cyril & Methodius, and to share in the celebration of their Slavic heritage with ethnic foods, singing and dancing.  Join in this celebration and learn about the wonderful histories and cultures.
of the Czech, Croatian, Polish and Ukrainian communities.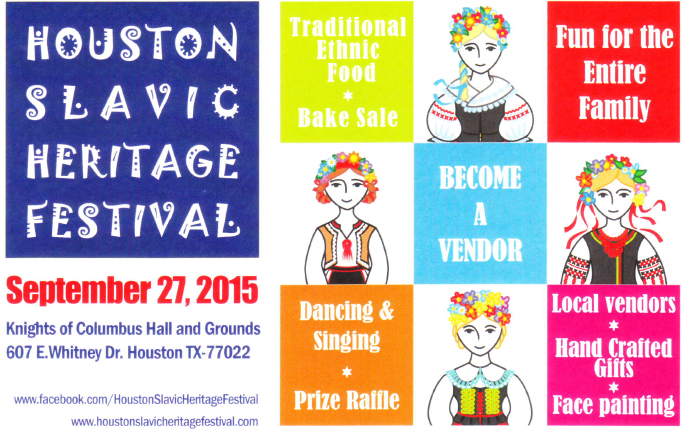 www.houstonslavicheritagefestival.com