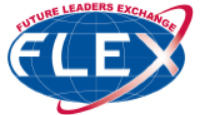 New Scholarship Opportunity – FLEX Comes to Poland!
The Future Leaders Exchange (FLEX) Program is a competitive scholarship opportunity for eligible secondary school students to spend the academic year in the U.S.
FLEX has announced the program's first-ever expansion and eagerly welcomes students from Poland. Created in 1992 by the United States Congress, FLEX is a year-long, fully funded exchange program for secondary school students to travel to the United States for one academic year. Sponsored by the U.S. Department of State and now in its 23rd year, the FLEX program has provided scholarships to over 24,000 secondary school students from Europe, Eurasia, and Central Asia. The program promotes mutual understanding between citizens of Poland and the United States. Each scholarship recipient will live for one year as a member of a U.S. host family and study in an American high school.
Secondary school students with disabilities are invited to participate in the competition, and approximately 20 become finalists each year.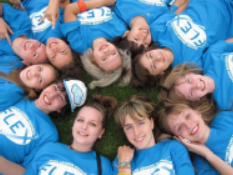 Testing for the FLEX program is open to all secondary school students in Poland who:
• hold Polish citizenship;
• are in the 1st class of lyceum or 3rd class of a gimnazjum;
• were born from 1 January 1999 – 15  July 2001;
• have not lived in the United States for more than three months in the last five years;
• are eligible to receive a U.S. visa; and
• speak English well.
For more information visit discoverflex.org/about-program/2016-2017-flex-testing-schedules/
Read full press release
The open competition for FLEX has started in September 2015. Interested candidates who meet the eligibility requirements are invited to complete a preliminary online application located at https://ais.americancouncils.org/flex. A selection committee will evaluate online applications and select semifinalists in November. Semifinalists will receive a longer application, take an English language proficiency test, write a composition, and be interviewed in person by American Councils staff. Applicants may apply only once online and may only take part in one interview. Contact the American Councils office in your country or visit
http://discoverflex.org
for more information.