American Festival for the Arts (AFA) – one of Houston's foremost educational organizations – presents The Axiom Quartet and Houston Girls Chorus in a joint performance on Sunday, November 1 at 5pm at Faith Lutheran Church in Bellaire, TX
"Womens' Voices" is a concert of works written exclusively by women composers. The main feature of the evening is "Anne Frank: A Living Voice", a setting of selected passages from Anne Frank's diary for choir and string quartet by Linda Tutas Haugen. For more information please visit: http://bit.ly/1MK1xlA
The program also includes The Axiom Quartet performing works for string quartet:
"Returning Souls: Four Pieces on Three Formosan Amis Legends", by Rice University-based composer Shih-Hui Chen and selections from String Quartet in E-flat Major by Fanny Mendelssohn, Felix's sister.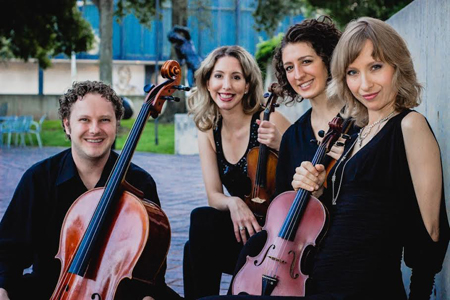 This concert is open to the public.  Tickets will be sold at the door for $15.