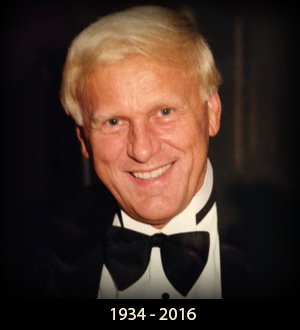 Our deepest sympathy
to the family
of
Dr. Tadeusz Glinkowski
who passed away
on June 9, 2016.
He will be missed by his friends
and Polish community
in Houston.
Dr. Tadeusz Glinkowski, 81, of Houston, TX, passed away the morning of Thursday, June 9th, 2016 at the Michael E. DeBakey VA Medical Center with his sons at his side.

Tadeusz was born November 9th, 1934 in Lodz, Poland to Stanislaw and Jozefa Glinkowski. He survived the German occupation of Poland during WWII and escaped the Communist occupation shortly thereafter. He lived in Germany, France, and Canada before finally settling in the United States. Tadeusz was a veteran of the Vietnam War, where he served as an Army doctor and earned a Bronze Star. He eventually moved to Houston, where he practiced as a surgeon and family doctor for 30+ years until he retired. More than anything, Tadeusz loved to make people laugh.

Tadeusz is survived by his three children, Nicholas Glinkowski and his wife Kindell, Colette Franz and her husband Christopher, and Thomas Glinkowski, his four grandchildren, Cassian Franz, Taylor Glinkowski, Gavin Glinkowski, and Ryder Franz, and his nephew Krzysztof Glinkowski and his wife Renata. He was preceded in death by his parents, Stanislaw and Jozefa, and his brother Felix Glinkowski. Special thanks to the doctors, nurses, and volunteers at the Michael E. DeBakey VA Medical Center for their many years of care and support.