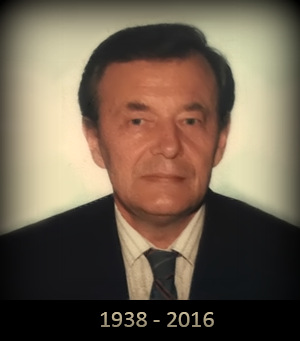 Our deepest sympathy
to the family
of
Wojciech Witkowski, MD, MPH
who passed away on July 18, 2016
He will be missed
by his family, friends
and Polish community
in Houston.
Dr. Wojciech Witkowski, MD, MPH, was born in Poland on March 20, 1938.  He graduated from Medical Academy and worked as a General Surgeon in Lublin, Poland.  He then moved with his wife and two children to Nigeria where he worked as Chief of the Surgery Department in Kaduna, Nigeria.
Dr. Witkowski lived and worked in England and Canada before making a home for himself and his family in Houston, Texas.  Before moving to Texas he worked in Nashville, Tennessee and Lexington, Kentucky.  In 2004, Dr. Witkowski opened up a Medical Clinic in Stafford Texas where he worked as a Medical Director and Family Physician until his death on July 18, 2016.
Dr. Witkowski leaves behind a wife, two children and two grandchildren.  Viewing will take place at the Our Lady of Czestochowa Polish Church from 11:00 to 12:00 on Friday 07/29/2016 and mass service will also be held at 12:00 pm at Our Lady of Czestochowa Polish Church immediately following the viewing.  Burial and Reception will be held at Forest Park Funeral Home and Cemetery at 12800 Westheimer Road, Houston, TX 77077 right after the mass.  In Lieu of flowers please consider sending donations to Our Lady of Czestochowa Church in memory of Dr. Witkowski.
Dr. Witkowski will be greatly missed by friends and family.