Anniversary Concert!  Invite your friends to a very special concert arranged for Houston Polonia by Stan Borys' Texas friends.  He comes to Houston after 10 years!
DATE: 
Saturday, March 4, 2017
TIME:     7PM
WHERE:  Polish Hall,  1731 Blalock Rd, Houston, TX 77080
TICKETS: $35 when reserved via email or phone, $40 at the door
Reserve your tickets by CALLING or TEXTING  917-860-6931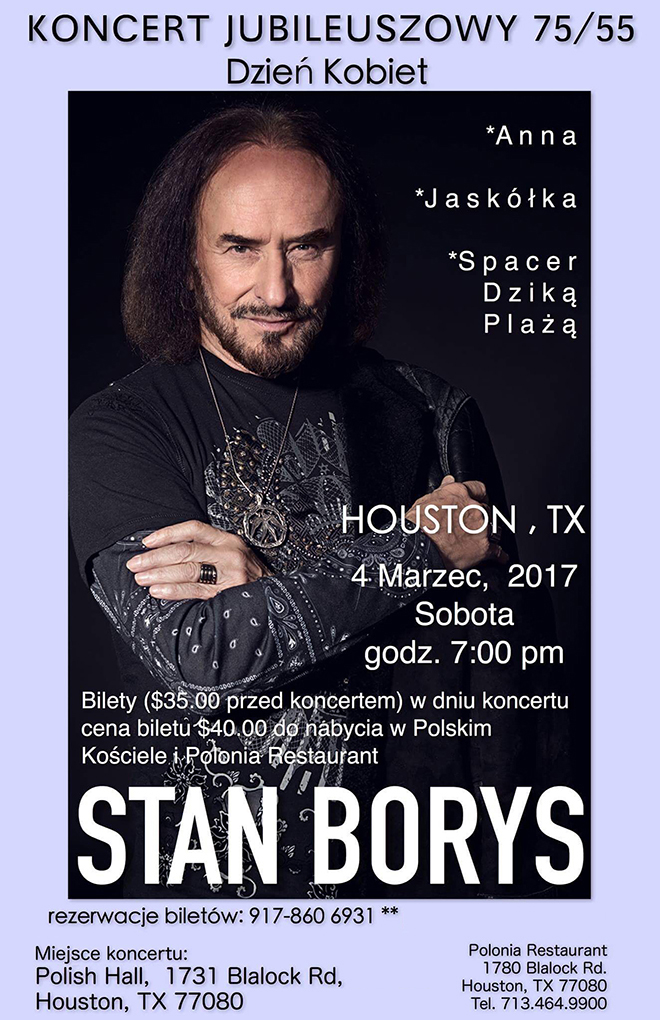 Stan Boris gave Houston Polonia wonderful performance 10 years ago, in February 2007.  He asked Polish school girls to join him on the stage as his dance group.  What a performance it was!