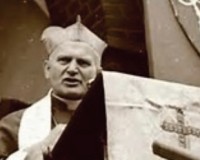 You are invited to a very special lecture by Rev. Witold Kania:
"The Bishop and the Workers: Karol Wojtyla's talks to Miners in Upper Silesia"
WHEN  Wednesday, April 26, 2017 3:00 – 5:00PM
WHERE  University ST. Thomas, Ahern Room
This event is FREE and open to public
Saint John Paul II, when Cardinal Archbishop of Cracow, several times visited the most industrial region of Poland – Upper Silesia. He preached and greeted workers during the yearly pilgrimage of men to Sanctuary of Our Lady of Piekary, and then as a Pontiff he addressed them in Częstochowa and Katowice. During the time of the oppression of a communist regime his preaching was important in forming a Christian approach to work and workers. He voiced the demand for respect toward the human dignity of the worker, and for social justice and love.
"Work is also the fundamental dimension of man's life on earth. Work has for man a significance that is not merely technical but also ethical."
John Paul II, Częstochowa, 06/06/1979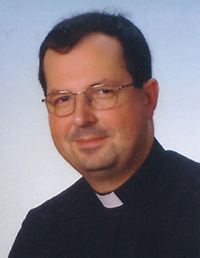 Rev. Witold Kania
Priest of the archdiocese of Katowice, Poland
Professor of Philosophy &Theology
University of Silesia/Katowice (with whom UST now has a
formal exchange agreement)
For information contact:
Dr John Hittinger
Philosophy Department
713-525-2155
John Paul II Forum
www.jp2forum.org