Bayou Science and Mathematics Colloquium for Fall 2017 invites to many interesting lectures open to the public.
On October 26, 2017, professor Janusz Grebowicz, Department of Natural Sciences, University of Houston-Downtown, will present a lecture Nuclear-Hydrocarbon's Best Friend.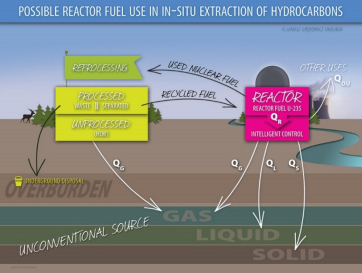 Kerogen, precursor of oil, is a hydrocarbon of large molecular weight, entrapped within the body of shale. Hydrocarbons are retrieved from the matrix in the retorting process at the temperature in excess of 320°C. Surface retorting has severe negative environmental impact. In 1980s Shell Oil Co., has developed In-situ Conversion Process (ICP) in which retorting process takes place underground, hence greatly reducing the carbon footprint. ...
Interested?
Come to The University of Houston-Clear Lake
2700 Bay Area Boulevard, Suite B3611, Houston, TX 77058
this is the Bayou Building, 3rd Floor, College of Science & Engineering