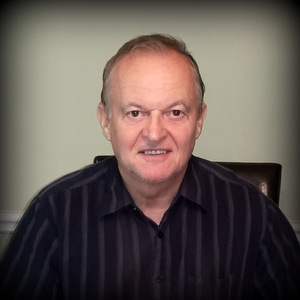 Our deepest sympathy
to the family
of
Marek Wojcik
who passed away on
January 3, 2018.
He will be missed
by his family, friends
and Polish community
in Houston.
Funeral home visitation will be held on January 11, 2018 from 6:00 pm to 8:00 pm
with a rosary prayer beginning at 7:00 pm
at the Sugar Land Mortuary,  1818 Eldridge Rd, Sugar Land, TX 77478.
The funeral services will be held on Friday, January 12, 2018 at 1:00 pm
at the Our Lady of Czestochowa Church, 1731 Blalock Rd, Houston, TX 77080.
The memorial service and burial will be held directly after the funeral services at Woodlawn Cemetery, 1101 Antoine Dr, Houston, TX 77055.
Afterwards, a reception will be held at the parish hall of Our Lady of Czestochowa Church, 1731 Blalock Rd, Houston, TX 77080.
In lieu of flowers, memorial contributions can be made in his name to Our Lady of Czestochowa for the Home of Peace Children's Orphanage in Bethlehem.
Marek Wojcik passed away on January 3, 2018
, at the age of 63, due to complications from pancreatitis. 
   Marek is survived by his wife Irena Wojcik and his children Emil Wojcik and Kamila Andrzejak, his son-in-law Tim Andrzejak, his sister Grażyna Allen and his brother-in-law Mark Allen and his 5 grandchildren, Alexander, Isabella, Juliana, Marian, and Morgan. 
   Marek was a loving husband, a caring father, and a playful grandfather.  He enjoyed watching soccer matches, fervently rooting for the English Premier League.  He shared his love for the outdoors by taking his grandchildren fishing to any body of water that he found, spending hours playing with them in the pool, and taking long walks in the park or on the beach with his wife.  He shared his love of music by dancing with his wife well into the night.  He will be very missed by all that knew his lighthearted smile and laugh.