The new Polish Heritage Center building is being constructed is very close to the Immaculate Conception Church in Panna Maria
Panna Maria Heritage Center Foundation is asking all Polonia for help with finishing this very ambitious project.
The PHC located at Panna Maria is a NATIONAL heritage center intended for the benefit of all of American Polonia.  As you know, it was here that the first permanent Polish settlement in the United States of America took root in 1854. It is listed in the US Registry of Historic Places.  Its mission is to keep the customs, beliefs and values of our ancestors vibrant and relevant by bringing their history to life for new generations by inspiring and educating our visitors.
At present, we have received gifts and pledges totaling approximately $7 million toward our $14 million goal.  I am pleased to tell you that the 16,500 sq. ft. building shell is complete.   We hope to complete our fundraising efforts as soon as possible in order to finalize interior construction and the manufacture, assembly, and installation of all the exhibits.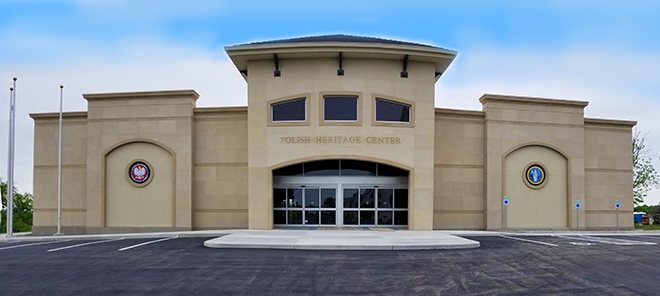 Right now the PHC needs to fill out 2 voluntary positions:
1.
Public Relations Director who would work closely with our Marketing Director. This individual would lead in the identification of the numerous Polish-American periodicals and media outlets in the United States (outside of Texas) for the purpose of submitting informational articles and press releases.  Contact with major media in Poland would also be a part of this person's responsibility.  We need to get the word out!  We need a gifted writer with strong relationship building skills.
2.
A"Champion" in the Houston area.  Champions are well-respected community leaders, passionate activists, who will advocate on behalf of the PHC.  We are well represented with (27) Champions in other Polonia centers across Texas…but not in Houston! 
Contact:  John W. Cebrowski
Vice President – Director of Development
210-370-3953
jcebrowski39@gmail.com