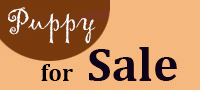 I have an absolutely outstanding, show quality long coat Chihuahua puppy out of amazing parents looking for a new home due to change in environment. 8 weeks old female. Asking for $300 which is what I paid for her. She is full of character, friendly and outgoing. She is used to household noises, cats, small children and other dogs.
She is vet checked and up to date with worming. She is a perfect example of the breed, stunning apple dome heads, short noses and perfect body shape.
Small in size with lovely temperament, playful and active. She will be a joy to enter a new family and bring there lots of emotions and happy days.
Contact:  janewds75@gmail.com