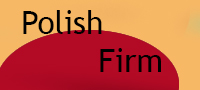 We are door & window manufacturer from Poland. Our company – SAPOR was established in 1991 in Niepruszewo, near Poznań.
We have traditions of producing high quality PVC and Aluminium joinery.
Our company offers a wide range of system solutions for windows, doors and curtain walls.
The core of our operations is our highly experienced staff, ranging from production workers to our sales department and design office, constantly introducing new products and solutions, and taking care of their technical level.
Our PCV production is based on high quality profiles in the following lines:
VEKA
– Softline 82,
– Perfectline 70,
– Artline,
– DanLine,
– VEKA SLIDE.
GEALAN
– S8000,
– S9000.
And for our Aluminium joinery, SAPOR uses the products of:
ALUPROF
– MB86,
– MB104 Passive,
We also cooperate with highly valued hardware providers like WINKHAUS, SIEGENIA-AUBI and ROTO.
To satisfy needs of our customers we decided to set up our production efficiently in a way that is oriented toward individual requirements and solutions.
The main recipients of SAPOR PCV products are located in Sweden, Germany, Norway, Denmark, Italy, France, Spain, Iceland and Netherlands.
According to the standards of European Norm EN 14 351-1:2006 we brand our products with the CE mark.
We are quickly growing and would like to advance more in foreign markets. We are flexible – we adjust to customer needs.
We also have really good quality-price correlation.
If you could be so kind, please consider extending your offer with our products.
To find out more information about our company, please visit our website: http://www.sapor.pl/en/
You can find there our references and realizations.
Our prices are easily to be checked by sending quotation request to us.
We also invite our business partners (current and future) to visit us in our factory.
Looking forward to hearing from you!
Piotr Czernek
sapor.pl
pczernek@sapor.pl