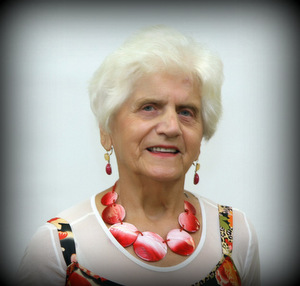 Our deepest sympathy
to the family
of
Danuta Moryson
who passed away on
September 12, 2018 
at age 85
She will be missed
by her family, friends
and Polish community
in Houston.
She was a devout member and founder of the Polish Church in Houston, Our Lady of Czestochowa.
Funeral viewing will be Friday evening, 9/14/18, from 6-8 pm at the Woodlawn Funeral Home.
There will be a mass in her name on Saturday, 9/15/18, from 10-11 am at
Our Lady of Czestochowa Polish Church, 1731 Blalock Rd, Houston, TX 77080
and her final burial from 12-1 pm at the Forest Park Westheimer Funeral Home & Cemetery.