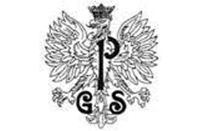 The Polish Genealogical Society of America (PGSA  is pleased to announce, as part of its 40th anniversary year, several genealogical/history tours of Poland.
3 tours focus on the Prussian partition

2 tours focus on Galicia, the Austrian-Hungarian partition
With dates in May, June and September, and three tours that repeat, you are provided with eight opportunities.
PGSA has worked with three of the most experienced genealogical research and tour providers in Poland to create itineraries with special advantage to the family historian.  In addition to many great sites in Poland, each tour includes visits to ecclesiastical and civil archives, ethnographic parks and cultural museums.  You will learn what archives hold and how to work with them, and experience how your ancestors lived their daily lives.
Each tour is limited to only 15 to 18 people to maximize your contact with the genealogist guide and to be close to the action at every stop.  To expand your experience, you have the option with each guide company to append personal research or visits to family towns before or after the PGSA tour.
For details, visit our website: www.pgsa.org.  Click on the "PGSA 2019 Poland Genealogy Tours" box for links to the day-by-day itinerary for each tour and everything you need to reserve your place.
Robert M. Pine
Board of Directors
Polish Genealogical Society of America