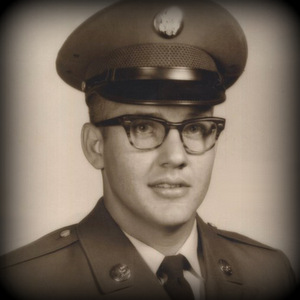 Our deepest sympathy
to the family
of
Ronald Hugh Koen
who passed away
on
November 29, 2018.
He will be missed
by his family, friends
and
the Polish community
in Houston.
Visitation will be held at Cashner Funeral Home in Conroe on Tuesday, December 4, 2018 from 6:00pm until 8:00pm. Funeral services will be held on Wednesday, December 5, 2018 at 10:00am at Cashner Funeral Home with burial to follow in the Houston National Cemetery.
________________________________________________
Ronald Hugh Koen, 72, of Conroe was a loving husband of 30 years, a devoted father, and a proud grandfather. He passed peacefully from this world on Thursday, November 29, 2018. He was born in Liberty, Texas to Norman and Evelyn Koen on October 8, 1946. He joined the Army in October '65 and served through October '67 and in that time he received several medals. After leaving the Army he became a Master Plumber for over 40 years. Ron loved his family and friends with a passion and was a proud Vietnam Veteran. He was a member of the VFW Honor Guard in Cypress, Texas with Post 8905 at the National Cemetery in Houston. Ron and his wife Maria recently moved to Conroe after residing in Cypress for 20 years. They enjoyed many years of travel and spending times with their family and friends near and far.
He is survived by his loving wife Maria Koen, Children Jeff and Wife Brandy, Tony, Joyce Hoel and Husband David, Amy Rushing and Husband Jeff, Grandchildren Jeffrey and Amber Rushing, Katie Severino, Reagan Madison, Alexandria Rushing, Michael Hoel, Chloe Koen, Kynlie Barrette, Caroline Hoel, Hunter Koen, and Brenna Ploof, Great Grandchildren MaKaylie Rushing, Tucker Madison, and Weston Rushing, Sister Jeanette Kiecke, and sister in law Frances Koen, and an abundance of family and friends.
He and his contagious smile will be forever cherished and deeply missed.
In lieu of normal remembrances please make a memorial donation to the American Cancer Society at P.O. Box 22478, Oklahoma City, OK 73123,

www.cancer.org/involved/donate/memorial-giving.html

or the Wounded Warrior Project at P.O. Box 758516, Topeka, Kansas 66675-8516,