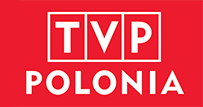 Last December, TVP Polonia TV channel launched a brand new news program in English entitled "Focus on Poland".
It is broadcast daily on weekdays at 11:10 pm Polish time, 7:10 pm Houston time and once again at 5:55 am Polish time.
"Focus on Poland" is a 15-minute-long modern TV news program which aims to promote Poland and Poles in various domains, such as politics, economy, culture, science, new technologies, sport, film, social changes, as well as Polish achievements all around the world. Program's main goal is to help foreigners understand Poland and Poles, and to spread our country's positive image.
---
19 grudnia 2018 zadebiutował na antenie TV Polonia nowy program informacyjny w języku angielskim "Focus on Poland" .
"Focus on Poland", to 15-minutowy nowoczesny program informacyjny w języku angielskim, który powstaje z myślą o Polakach mieszkających poza granicami kraju oraz o cudzoziemcach, poszukujących rzetelnych, ciekawych informacji o Polsce – zarówno o jej współczesności jak i przeszłości. W programie przewidziane są informacje z dziedziny polityki, gospodarki, kultury, historii, nauki, nowych technologii, sportu. Formuła programu zakłada również przybliżanie widzowi spoza Polski zagadnień dotyczących specyfiki przemian społecznych w Polsce, jak też jej osiągnięć na arenie międzynarodowej. "Focus on Poland" pomoże cudzoziemcom zrozumieć Polskę i Polaków oraz kształtować pozytywny wizerunek naszego kraju na świecie.
Program nadawany jest codziennie w dni powszednie o godz. 23:10 czasu polskiego, 19:10 w Houston.
Każdorazowo powtarzany jest o godz. 05:55 czasu polskiego.
Tegoroczne emisje Telewizja Polska traktuje jako pilotażowe, a godzina emisji może jeszcze ulec zmianie w zależności od wypracowania toku produkcji.