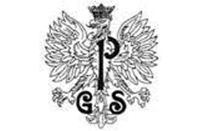 PGSA Regular Meeting /Webinar: Latest Update and Review of the Metryki and Geneteka databases
Date – Sunday, August 18, 2019. 2pm – 4pm
Location – Batavia Public Library, 10 S. Batavia Avenue Batavia, IL 60510
Attendance is free to members and non-members. The presentation will also be offered as a free Webinar to members around the world. To defray costs, non-members will be charged a $10 fee.
Guest Speaker: Ola Heska
Topic Summary:
• Polish genealogical data bases are expanding, advancing and adding new features. Ola will discuss what is new, plus review the basics, on how to use these resources to their greatest potential in your Polish genealogical research.
• Geneteka currently contains over 28 million indexed records from various regions of Poland. It is accessible without a login or fees. It is created and administered by volunteers of the Polish Genealogical Society in Poland. Metryki is a database of over 5.5 million scans, mainly from the Mazowsze and Łódź area.
• Learn how to make the most of these resources.
• Detailed handouts will be provided.
Webinar registration for members and non-members can be made on https://pgsa.org/