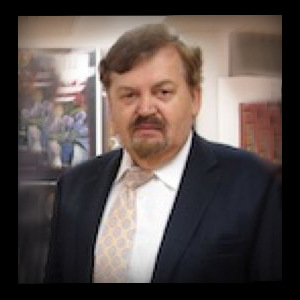 Our deepest sympathy
to the family of
Tadeusz (Tad) Andrew Kondratowicz
who passed away
on
June 13, 2019.
He will be missed
by his family, friends

and
the Polish community
in Houston and New Jersey.
______________________
Memorial services will be held at Sugar Land Mortuary, 1818 Eldridge Rd., Sugar Land, TX, on Friday, June 28 at 4 PM followed by onsite reception.
From Warsaw to Houston – Tadeusz (Tad) Andrew Kondratowicz,
June 18, 1947 (Poland) – June 13, 2019 (Houston)
Tad Kondratowicz was born in Poland into a noble family that received its Syrokomla Code of Arms as early as 1354. The family line includes the well-known romantic poet, writer and translator of 19th century Wladyslaw Syrokomla Kondratowicz as well as Tad's oldest brother – Janusz Kondratowicz – one of the most prolific song writer of 20th-century Poland.
Tad arrived in the United Sates in 1976 as a Press Attaché of Poland, working in the Consulate General in New York City. In 1980 he was granted permanent resident status in the U.S. for his work supporting the Solidarity Movement that eventually led to the abolishment of the communist regime in Poland.
While in the U.S., Tad first built his career on Wall Street. As a securities industry executive he held positions in Legal-Compliance, Derivatives Trading and Investment Banking at Bear Stearns & Co. While at Bear Stearns he was involved in a number of privatization projects dealing with transformations in post-communist economies (Poland, Czech Republic), served as a member of the Oversight Board of the Poland Pioneer Fund (1995-2003), as a Board Member of Polish American Enterprise Fund, and was a consultant to Bank Pekao S.A. Bank Handlowy under the UNDP Umbrella Project.
In 2000, Tad was awarded the Knight's Cross of the Order of Merit of the Republic of Poland by the President of Poland for his contribution to developing new economic and financial infrastructure in independent Poland. As a Member of Kosciuszko Foundation, a prominent Polish-American cultural institution, Tad had received a "Tadeusz of a Year Award" from the President of the Foundation.
In November 2003 Tad was elected to the Board of Directors of Nowy Dziennik (Polish Daily News) the largest and most prominent Polish language media outlet outside of Poland. In October 2009 he became the President and Treasurer of Nowy Dziennik. During his time as an officer he stabilized the paper's financial situation and reset its strategy for the 21st century focused on digital format and broader audience. Thanks to Tad's efforts Nowy Dziennik continues to this day.
Tad earned his M.S. degree from the Warsaw School of Economics (1970) and MBA from Columbia University School of Business (1983).
Tad and his family spent most of their lives in Teaneck, NJ, a suburb of New York. After many happy years there, he did what he always did and prioritized his family in following his son 1,600 miles to a new state. He left many life-long friends and loads of personal and professional memories to relocate to Houston, TX. Unexpectedly, and to his delight, this all-too-short last stop proved a wonderful "new lease on life" as he called it. He loved his new home with spectacular sunsets and magnificent garden, he loved the weather and relaxed lifestyle, but most of all he loved the people who so openly and unconditionally offered him their love. From the "family like" neighborhood cul-de-suc community through two wonderful Christmas parties he had at his new home, to a last minute vacations with new friends as recently as last month – this new chapter of his life was as good as it can get.
Tad leaves behind his best-friend and wife, Dr. Agnes Olszewski-Kondratowicz, his son Matthew, daughter-in-law Rebecca, two loving grandchildren Dylan and Oliver, a close-knit clan of extended family with many cousins and in-laws, and hundreds of dear friends in U.S., Poland, and Australia. His beloved flower and palms, souvenirs from travel across six continents, and thousands of pictures with his friends and family, all remain testimonials to the many people he touched, his thirst for life, and his love of nature.
In lieu of flowers, please consider a donation to the Deborah Hospital Foundation https://www.deborahfoundation.org/donate in Tad's honor. Deborah is a world renowned heart, lung, and vascular specialty care hospital; since its humble start in 1922, Deborah has never issued a bill to a patient. There is no co-pay, deductible, balance bills or any out-of-pocket expense for the care they provide. Tad was instrumental in opening the Children Heart Center at Deborah to children from Poland.