Polish Academy in Houston registration
for fall 2019 classes has started!
Contact: polishacademy.houston@gmail.com, phone: 847-877-0697
Join the Adventure with the Polish Language!
COURSES FOR CHILDREN AND ADULTS !!!!!
Classes are conducted once or twice a week at the Polish Academy at 2500 Tanglewild, Houston. The day and time depend on the age and language level of the student. There is a qualifying test for advanced students, while the beginners are assigned to the starting group. The lessons are given by Urszula Szuleta, a certified teacher of Polish as a foreign language (Maria Curie-Skłodowska University in Lublin). College credit (3 points) is available only at the University of St. Thomas, with the options of taking the certified exam at each level A1 – C2.
Registration for 2019 – 2020 has started and the first classes begin at the end of August, 2019.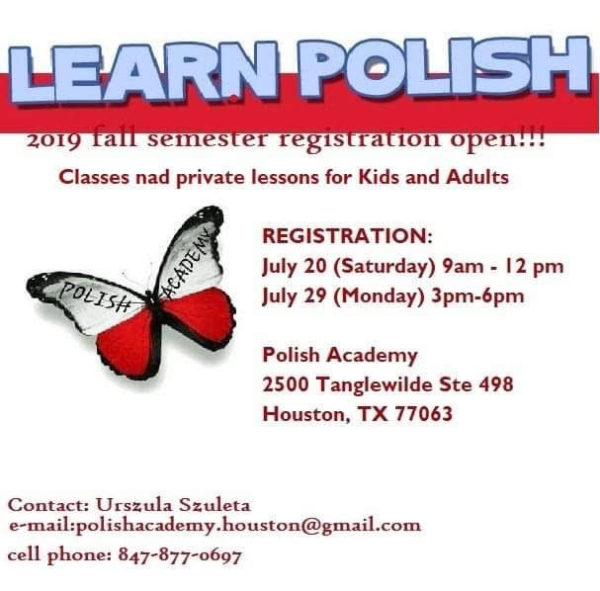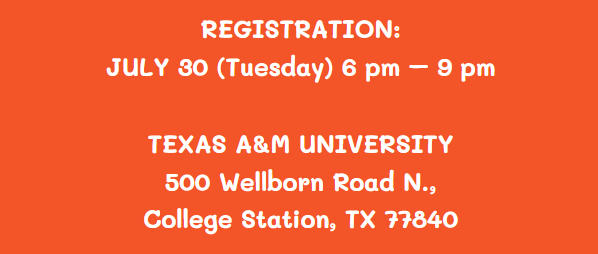 KLASY I LEKCJE dla DZIECI I DOROSŁYCH!!!!! Zajecia prowadzone sa raz i dwa razy w tygodniu w Polish Academy przy ulicy 2500 Tanglewild, Houston. Dzień i godzina zależy od wieku i poziomu językowego ucznia (test kwalifikacyjny dla zaawansowanych/ początkujący przydzielani są do grupy początkowej). Lekcje prowadzi Urszula Szuleta, dyplomowana nauczycielka nauczania języka polskiego jako obcego Uniwersytet im. Marii Curie-Skłodowskiej w Lublinie). Kredyty (college) 3 punkty są dostępne jedynie na Uniwerytecie St. Thomas. Możliwość zdawania egzaminu certyfikowanego na każdym poziomie A1, A2, B1, B2, C1, C2.
Rejestracja na rok 2019-2020 rozpoczeła się w maju, a pierwsze zajęcia odbędą się pod koniec sierpnia.