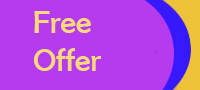 I will create (relatively) simple website for NGO or community association for free. Your organization should have hosting and domain.
The organization should operate in fields like children support, science & education, ecology.
—
Bezpłatnie stworzę (relatywnie) prostą stronę internetową dla fundacji lub stowarzyszenia. Domena i hosting we własnym zakresie.
Organizacja powinna działać w obszarze pomocy dzieciom, rozwoju edukacji i nauki lub ekologii.
email: contact@x-molecule.com