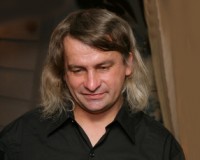 June 1 – 3, 2012
June 1st, 2nd & 3rd 2012 from 9am – 1pm
Friends and supporters of Fr. Jan Koczy Foundation in Ecuador,
Thanks to all who have donated during the January 29th lunch at the Parish Hall,.  We have collected funds to send a container with donations to the foundation.
We have received donations such as 4 hospital beds, 10 computers, children shoes, school supplies and more.
In order to fill the container we need more donations.  Please donate some of the articles listed in the Foundation "wish list".
You can bring the donations to the Our Lady Of Czestochowa Parish Hall at 1731 Blalock Dr., Houston TX 77080 on  Friday, Saturday or Sunday, June 1, 2 or 3, from 9am till 1pm.  Please  accompany your donations with a list of things you are donating.
To learn more about the foundation visit http://www.fundacion-fushenfu-ecu.org/
For more information contact Thalía Krüger at 281-785-3758 or 281-714-9164
Foundation wish list <<
 June 1 – 3, 2012
---