Koncert Mlodych Talentow odbedzie sie w niedziele 14 kwietnia 2013 roku w Centrum Kulturalnym im. Jana Pawla II przy parafii Matki Boskiej Czestochowskiej
Zapraszamy dzieci i mlodziez do prezentacji polskiej muzyki, poezji, tancow.
The 2012 Young Artists Concert will be held on Sunday, April 14 2013, 1pm
at the John Paul II Cultural Center by Our Lady of Czestochowa Church, 1735 Blalock St., Houston TX 77080. Children and youngsters are invited to perform Polish music, poetry and dances.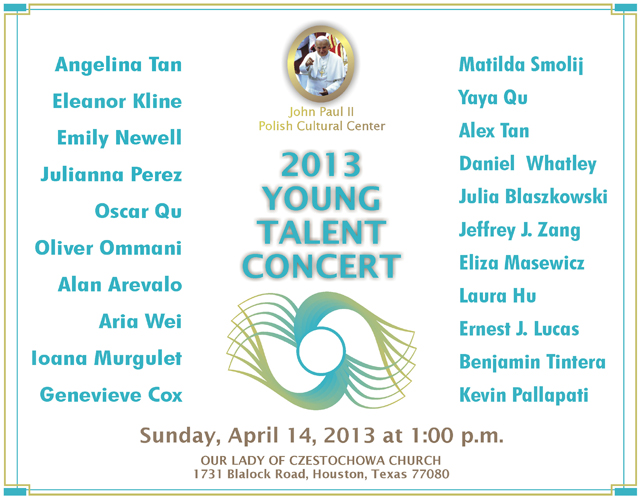 Download Registration From – Zgłoszenie