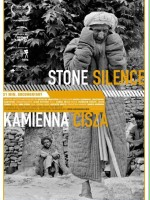 11-3-2011, Thursday
6:30
"Kamienna cisza" (dokument) reżyser Krzysztof Kopczyński
51 min
Tickets $10 ($8 students)
Special guest: director Krzysztof Kopczyński nie dolecial do Houston z powodu zamkniecia Lotniska im. F. Chopina na Okęciu w Warszawie.
In 2005 a woman suspected of adultery was killed in the village of Spingul in northern Afghanistan.  According to varying accounts, the 25-year-old Amina was stoned to death, strangled, died of a heart attack or committed suicide…
Different versions of the events overlap and contradict one another and the witnesses' conspiracy of silence seems never-ending.  The authors show a world which is dangerous and incomprehensible for a Westerner, a world governed by Muslim rules.  Human life and freedom are not as important there as the specially understood justice and honor.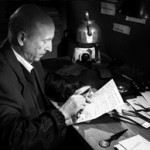 "Cudze listy" (dokument) reżyser Maciej Dygas
52 min
After WWII Poland fell to communist block against the will of majority of the society. Film is an attempt to show the soul of Polish society through private letters. Letters which were censored and often used to persecute a sender and a receiver of the letter although Constitution Act guaranteed secrecy of correspondence in People's Republic of Poland. Black and white film is a mosaic of never shown archive footage, letters which are red by careful chosen voices and Secret Service internal messages which shows Orwell's size organization in action in the years 1945-1989.
9:00
"Bokser", The Boxer,  reżyser Tomasz Blachnicki (2011)
91 min
The films was inspired by true events. Przemyslaw Saleta, World's Kickboxing Champion and European Champion in professional boxing gave a kidney to his seriously ill daughter. There were unexpected complications during the surgery and Saleta almost died.